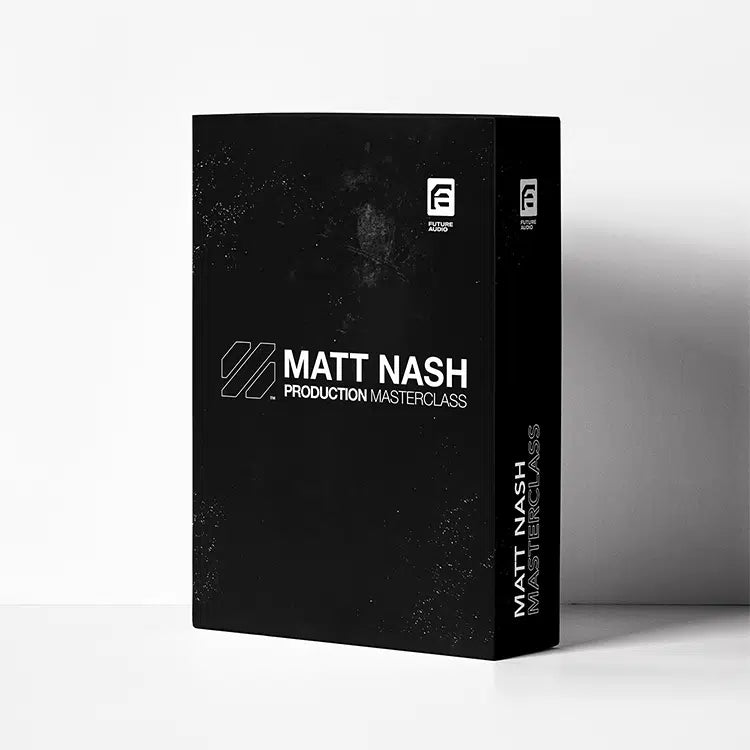 Matt Nash Masterclass
Level up your productions with this 12 module masterclass by Matt Nash. Known for his future house / progressive sound with releases on Hexagon, Stmpd, Musical Freedom & more. He brings his 10 year+ knowledge to the table to usher in the next generation of producers. Don't miss this opportunity to improve your productions.
Are You Ready To Take Your Productions To The Next Level? 🚀
Struggling with Ideas? Sounds? How To Process them? Getting your Master to sound right? Then this is the course for you. 12 in-depth bite sized Modules to take at your own pace. Followed up with demo feedback sessions to indentify the problems stopping you making your next label ready hit.
Module #1
Chords & Melodies
An In-depth look at Chords & Melodies using
my secret 3rd / 7th tricks, Building 'Groove Melodies' &
Writing chord patterns with Inversions
Module #2
Synths & Processing
Dissecting my processing chains for Synths
Techniques to make presets sound fresh
Working with Synth Filter Modulation
Module #3
Kick & Bass
Looking at the Kick fundementals, working with Sub Harmonics, Low End Compression, Midi tricks to bring energy into your bass.
Module #4
Drums
Dissecting the drums on my track 'Home'. Working with Envelope plugins to shape samples. How to find the perfect loops for your tracks
Module #5
Vocal Processing
Pulling apart my vocal processing chains and plugin go-to's: Tuning Vocals, Reverb & Delay Techniques &
Distortion & Saturation processes.
Module #6
Vocoders
Mastering Vocoder techniques as used in tracks 'Belong' & 'Home'. Creating unique 'Tag line' vocals for Club Tracks.
Module #7
Track Flow & FX
An essential chapter in smoothing out your tracks, creating your own transitions and reverb spills to bring that extra level of polish to your production.
Module #8
Drop Impact
My tried and tested techniques for bringing extra impact to your drops by working with Volume Automation, Filtering and Fxs.
Module #9
Mastering
Deep Dive into my personal Mastering Chain &  how to apply it to your tracks, Setting up compressors, Limiting and techniques to find extra DB in your masters.
ALSO INCLUDED:
3 FREE Bonuses worth €488 if you Join The Production Masterclass TODAY
Free Bonus #1
Private Facebook Community
(Value: €97)
Get access to Matt personally, receive ongoing support on your productions.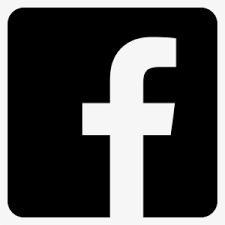 Free Bonus #2
Plugin Guide Video
(Value: €47))
A guide to my personal 'Couldn't live without' Plugins to speed up your Productivity
Free Bonus #3
Productivity Hacks Video
(Value: €47)
Sharing my personal Productivity Hacks to speed up your workflow in the Studio
ENROLL NOW
(LIMITED AVAILABILITY)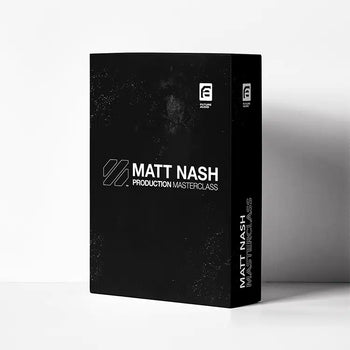 $159
Instant Access
6x Live Demo Feedback
Hands on Support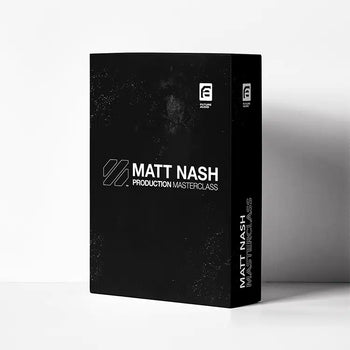 Yes its suitable for all levels. It does help to have some basic understand of DAWs and music making to really get the most out of it. These production tips will be invaluable on your music journey.
The course is broken down into 12 modules across 3.5 hours. Each chapter covering a different topic. Readily accessible for when you are stuck on a specific part of your process.
Matt primarily uses Cubase & Ableton, but everything inside this course doesn't rely on one specific DAW.
Due to the nature of the digital content, no refunds are available. Any issues get in touch with support.
Once you have purchased the course you will be sent your login details where you can watch the course at your own pace. Inside this portal you will also find instructions to find the facebook group.